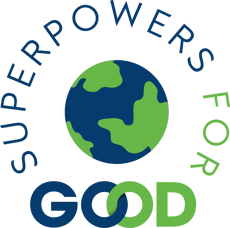 devin@devinthorpe.com 801-930-0588
Devin is a champion of social good. Drawing on more than 1,200 interviews with changemakers, he shares their "superpowers for good." As a Forbes contributor, with over 500 bylines and over two million unique readers, he became a recognized name in social impact. His YouTube show, featuring celebrities, CEOs, billionaires, entrepreneurs—including Bill Gates—and others who are out to change the world, gave him a recognizable face as well.
He has helped nonprofits raise millions of dollars via crowdfunding. Previously, Devin served as the CFO of the third-largest company on the 2009 Inc. 500 list. He also founded and led a FINRA-registered investment bank. After completing a degree in finance at the University of Utah, he earned an MBA from Cornell University.
Having lived on three continents and visited over 40 countries on six continents and with guests from around the world on his show, Devin brings a global perspective on purpose-driven leadership to international audiences–from the UN to Nepal–empowering them to do more good and make their mark on the world. These lessons also enable them to change their personal lives and to drive positive change within their organizations. His books have been read over 1 million times!
Today, Devin channels the idealism of his youth, volunteering whenever and wherever he can, with the loving support of his wife, Gail. Their son, Dayton, works in San Francisco. Frequently finding himself on airplanes, he is glad to be middle-seat-sized.
Superpowers for Good: Mastering the skills to leave your mark on the world.
As a keynote or small group training, clients pick 3 to 5 superpowers from a list of more than 50, including optimism, persistence, diplomacy, hope and tenacity. Devin shares video clips of proven leaders describing their distinguishing skills and then guides audiences through the process of mastering them.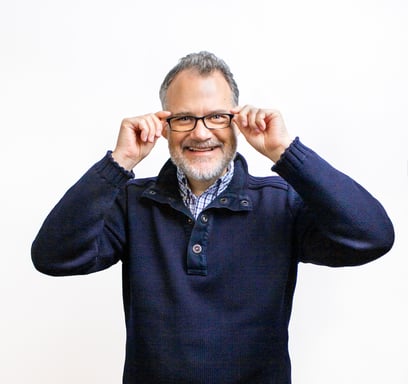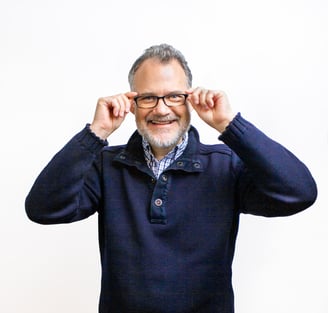 With a focus on authenticity, you can reach your full potential, master your superpowers and use them to leave your mark on the world.